Please enjoy our 2021 collection
Our design team has developed a new collection with a love for innovative, durable and sustainable designs that create a positive difference in compact living.
We have worked around different sustainable themes such as flat packing, renewable designs and recycled textiles.
This year we are happy to present four new products offering washable and detachable covers, which provide the option of prolonging a product¨s life cycle and the ability to renew spare parts.
See selected new arrivals here.
5 Y E A R W A R R A N T Y
Introducing Revivus - The Sustainable Sofa Bed
The Revivus sofa bed is a design with attention to eco-friendly materials, easy maintenance, durability and the ability to recycle parts at the end of its life cycle.
The Revivus sofa bed do not only contains a durable metal frame, recycled fiberfill and granulated foam it also features a beautiful fabric made of recycled plastic bottles.
We are pleased to be a part of the future by taking care of the nature.
Learn more through following link:
N E W S 2 0 2 1
Fabric made from
recycled plastic bottles
Vivus, is the name of our OEKO-TEX certified fabric made of 100% post-consumer recycled polyester.
The recycled polyester yarn, is made from recycled plastic waste.
Check out the Vivus fabrics and our fabric collection 2021 here.

R E N E W Y O U R S O F A B E D
Detachable, washable & renewable
This collection we offer a wide range of sofa beds with removable covers. The easily removable covers offer the ability to renew the cover at the end of its life circle. Refresh your sofa bed and add a new cover whenever you want to.

All our fabrics are machine-washable at 30 degrees Celsius. Please see the guide of "how to" dettach and reattach cover at the different product pages.
Look for: Revivus, Conlix, Merga, Achillas, Rollo, Aslak, Balder, Fraction, Colpus, Minimum and Mimer.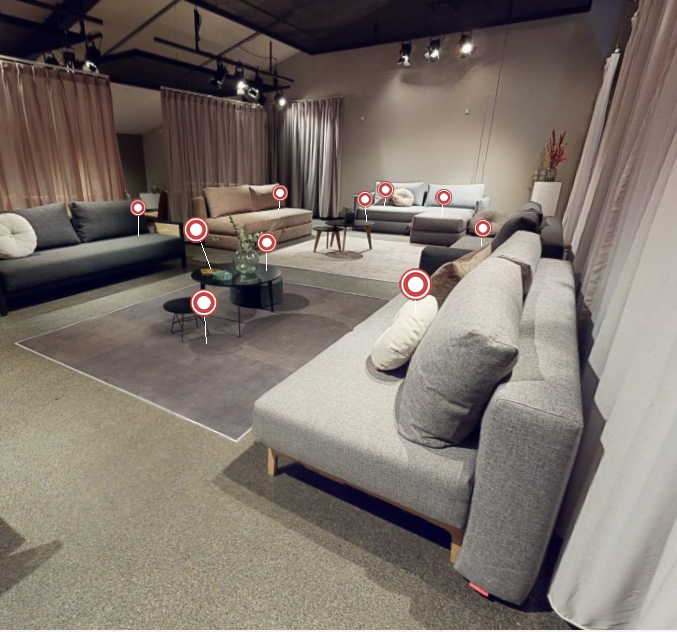 Take a virtual tour through our showroom
Do you want to experience our new showroom showcasing 2021 news. Click on the link below and get a demonstration of our sofa beds, their design, functionality, new fabrics and more.

Take the tour here